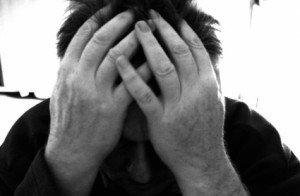 There are days that all I think about is food.  Do you have days like that?  I imagine you do.  Especially when you are on a "diet".  I'm sure that it takes a heap of willpower to keep you from eating your entire carton of ice cream, I know it does for me.  There are moments when I'm so glad that I am already dressed in pajamas and I don't even have a spec of junk food in the house because it would be gone!
And I'm sure a scientific explanation exists for why this happens whether it is TV, or time of day or sleep, or habit, or whatever.  All I know is, at some point it became unconscious.  Eating became unconscious.  I put food in my mouth without enjoying it for what it is – nourishment, fulfillment and joy.
So just recently I started to think about how I can improve my day as a busy mom, employee and entrepreneur.  And I started working on time management techniques.  (You didn't know that's where I was going?)  A huge part of every time management program is making a list of tasks to be completed.  Now I am not here to give you a lecture because I am "at times" a terrible time manager, but creating a list is so helpful that it is something I wanted to share with you.
Create a daily task list for yourself.  Every day check off the items on that list.  So plan to eat your 5 fruits and vegetables every day.  Make a list and check them off.  When you start in the morning and make a list and know that your goal is to do that you are more likely at the end of the day to have achieved that goal.  Another goal should be to get 30 min. of daily exercise by walking or gardening or doing another physical activity.  But if you don't make it your daily goal you're never going to get it done.  When you make a daily task list, and I recommend that you do it every night before you go to bed for the next day, you will find that you get a lot more accomplished the very next day.  Not only should you make a list about what foods you should eat and what exercise you should get, you should also plan for more than one day ahead when it comes to food so that you can make sure you have the food in the house to eat healthy.
I started out by saying "Are You in Control?",  And I want to end by telling you that one thing I have done to be in control is to create a daily plan, AKA task lists.  I also create a weekly meal plan for our family dinner meals so we can do our grocery shopping one day a week.  But that's probably the subject of another post.
What are you doing to be more in control?