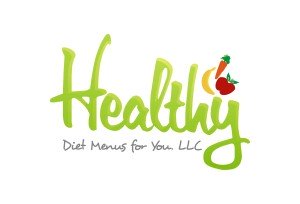 In a 1 year long study, it was determined that following a low carbohydrate Mediterranean diet reduces cardiovascular risk and improves diabetes control in overweight patients*.  Weight reduction of any kind can help lower risk for diabetes and complications.  Diabetes is very common in the US – about 5.1% in 2004.  So, the question is – what diet should you follow to control your diabetes and manage your cardiovascular risk factors (heart disease)? What are the best foods for diabetics?
The researchers compared three different diets.  One was a standard diabetic diet with 50-55% carbohydrate, 30% fat and 20% protein.  One was a traditional Mediterranean diet with the same ratios but more monounsaturated fats like olive oils and low glycemic index carbohydrates.  The third option was a low carbohydrate Mediterranean diet which used only 35% low glycemic index carbohydrates, 45% fats – mostly high monounsaturated fats and 15-20% protein.  They measured outcomes of blood sugar control and cardiovascular risk.
What happened?  They all lost weight, but the low carbohydrate Mediterranean diet improved HDL and blood sugar control the most.  What does that mean?  It means that the types of carbohydrate that you eat as a diabetic probably does matter.  It matters if you eat a lot of simple sugars and not enough fiber.  If you eat more fiber and less processed foods, you will likely have better outcomes.  That being said, the Mediterranean diet is something I am going to study further and have more information on in future blogs.
What diet do you follow for your diabetic diet?
* Elhayany, A et al.  "A low carbohydrate Mediterranean diet improves cardiovascular risk factors and diabetes control among overweight patients with type 2 diabetes mellitus: a 1-year prospective randomized intervention study"  Diabetes, Obesity and Metabolism 12:204-209: 2010.