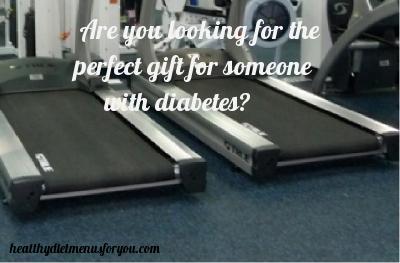 People suffering from diabetes have to modify their whole lifestyle in order to keep their conditions stable. It is certainly not an easy task for them, especially if they have gotten used to some unhealthy habits that need to be changed in order to fit their new lifestyle.
You can help your diabetic friend or family member cope up with diabetes by giving him/her a memorable gift for the special holidays. However, since most people are probably thinking about giving healthy food baskets for diabetic gifts, you can stray away from the convention and offer gifts for their other needs. Contrary to what most people think, diabetes does not only involve dietary modifications, but also changes in the different facets of their lives. Hence, here are some gift ideas other than food that you can give diabetics:
Exercise machines. Aside from going on a diet, another thing that diabetics badly need is exercise. If your diabetic friend was not used to exercising before, giving him/her an exercise machine is a good way to motivate him/her. Make sure that the machine that you give is appropriate for your friend in terms of skills. You also need to consider the space that will be taken up by this machine, so something compact might come in handy.
Pampering package. Although giving your friend a pampering package may not directly affect his/her diabetic condition, it is still a good way to relieve stress caused by the illness. There is nothing wrong in indulging with massages or facials every now and then. However, be cautious about giving a manicure or pedicure package since diabetics are prone to developing diabetic foot due to poor wound healing. A simple extraction of ingrown might cause more harm than good.
Books on diabetes. For newly-diagnosed diabetics, learning more about their condition can help them cope up with their illness. Hence, a book about diabetes written by a credible researcher, author, or teaching hospital will be a big help to them. To keep up with the modern times, you can also opt to give an e-book if your diabetic friend as an electronic reading device.
Indoor grills. Healthy eating is important for diabetics, so giving them an indoor grill is like giving them a signal to start eating healthy from now on. Fried foods should now be avoided as they should opt for more healthy cooking options, like grilling or baking. You can also give a grooved pan instead of a grill, since a grooved pan has lines in it that lets the oil in the food drain away while cooking.
Health club membership. Your diabetic friend will largely benefit from a membership in a health club, since being surrounded by people who have the same goals and predicaments will keep him/her highly motivated. Moreover, health clubs promote healthy eating, and this is something that diabetics can largely benefit from.
Coping with diabetes can be done with healthy meals, so get a meal plan now and get started.