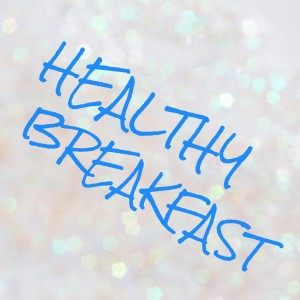 "Breakfast is the most important meal of the day." This is a mantra that you have likely heard time and time again. However silly the saying may be, it is very true that breakfast is of extreme importance. A healthy breakfast starts your day the right way, giving you energy to sustain you until your next meal, and giving you the fuel you need.
Starting your day with a healthy breakfast means that you are putting your very best foot forward, and you're giving yourself a chance to start your day right. A healthy breakfast gets your brain working and your blood pumping, ready for anything the day throws your way. Especially when you are living with chronic health conditions, a good breakfast can mean the difference between feeling great or feeling terrible, not to mention the health factors involved. Skipping breakfast or making poor breakfast choices can truly make you uncomfortable, or even land you in big trouble.
Here are some great healthy breakfast ideas to get your day started right:
Breakfast Sandwich
There are too many people making stops at drive-thru on their way to work in the morning, especially when you can make comparable, if not better, breakfast options easily at home. For example, you can make yourself a delicious breakfast sandwich that is both quick and healthy. Simply load up a toasted English muffin with egg white and a slice of low fat cheese. To make your breakfast a little fancier, try drizzling a tiny bit of honey on the muffin, or add a hearty slice of tomato. You can even add a slice or two of turkey bacon, or even use some of last night's leftover chicken. In fact, there are so many options of what you could add to your healthy breakfast sandwich, this option never gets old.
Hearty Omelet
An egg white omelet might sound a bit boring off hand, but there are multiple ways to jazz up egg whites. The possibilities are virtually endless, as you can put just about anything in an omelet. Dice up some onions and peppers and fold them into your omelet, and then top with some salsa. Or, chop up some leftover chicken or turkey and add it to your egg whites, then top with some diced tomatoes. For a delicious veggie omelet that will make you think of your favorite breakfast restaurant, fold in some tomatoes, peppers, onions, and spinach. Just about any lean meat, cheese, or vegetable goes perfectly in a delicious egg white omelet. A good hearty omelet will keep you full and satisfied for hours to come.
Breakfast Scramble
If omelets aren't really your thing, maybe try a similar and yet very different approach with delicious breakfast scrambles. In a scramble, you combine eggs or egg whites with potatoes and your choice of healthy toppings to create something truly one of a kind. In a great scramble, use either small diced potatoes or hash-brown style shreds. Sauté your potatoes in a little bit of olive oil until cooked through, and then add in whatever meats, such as ground turkey sausage. Once the potatoes are done and the meat is cooked through, you can add in your eggs or egg whites and simply scramble them together until cooked through. Vegetables are a delicious addition to this dish as well, especially diced peppers and onions, and you can top your creation with a little bit of cheese.
A healthy breakfast can start your day off right. Healthy does not mean boring, however, as there are many delicious and very hearty dishes that you can make in your own home. These dishes are pretty quick to make, and are customizable to all tastes as well. All that is left for you to do is enjoy, and let the benefits of a healthy breakfast get you through your day. Check out my meal plans!