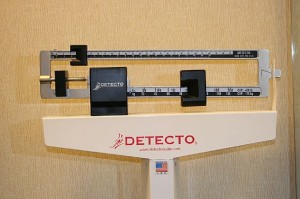 I have heard over and over that people who eat more dairy weigh less, haven't you?  Some research showed that people who consumed more servings of dairy were closer to their "optimum" BMI number.  Well, now more research is showing that may not be the case.  The study, in the American Journal of Clinical Nutrition, showed that there does not appear to be an effect from the intake of dairy products and if you develop type 2 diabetes.  But there does appear to be an effect from cheese, and they state that merits further study.  It's an inverse effect, which means the more cheese you eat, the less the chance of developing diabetes.  Sounds good, right?  They also stated that eating diary products may help with weight loss overall, when used as part of an overall eating plan.
And according to research done by the folks at the Biggest Loser (R), diet and exercise together are the best way to lose weight.  In their study, calorie restriction alone would have resulted in a 75 pound reduction, but would have decreased the participants muscle mass as well as fat.  Whereas, when they exercised, it clearly led to mainly fat loss, which is better, since muscle is more metabolically active and helps burn more calories than fat.  So, it's not just how much you lose, but what you lose.  Keep on keepin on!
No matter what your condition is, diabetes, renal failure or gestational diabetes, this is the blog where you can get the information you need!!!